Cancellations and Makeup Days
Makeup Days
Cancellation Notices
For the latest news on bad weather cancellations, see the RainedOut site: https://www.rainedout.net/team_page.php?a=c6e434d1c0b904705ee5:
You will see a page with a field like this.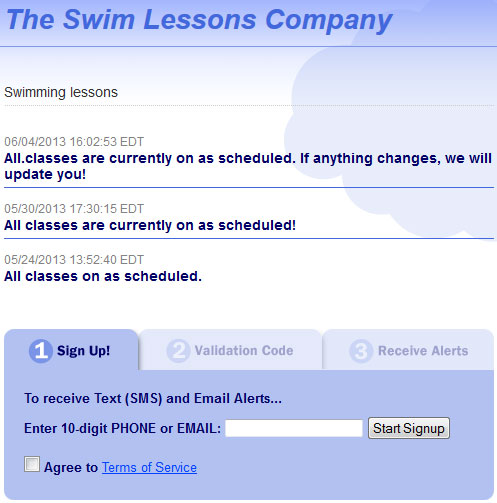 Enter your phone number or email address, check the I agree checkbox, and click the Start Signup button.
RainedOut will send you a validation code (via text message or email) and will show you a page containing the following
region.

Enter your validation code as shown and click teh Validate Code button. RaindeOut will show you a page with te following region.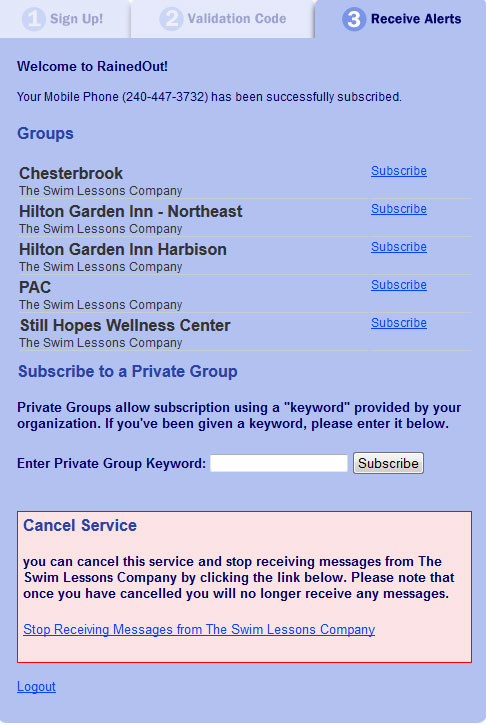 On this page find the location of your class, and click the Subscribe link. For example, if you click the Subscribe link for the Chesterbrook location, RainedOut will return a page like the following.